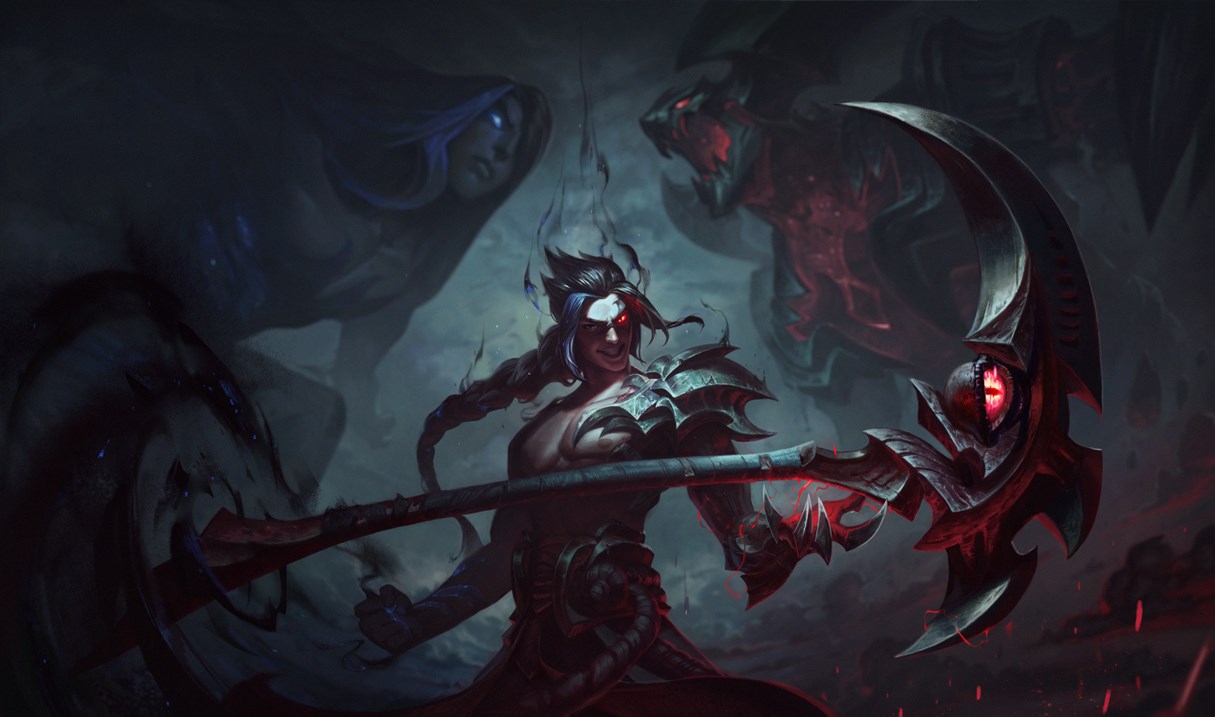 Unilyo, the Light of Salvation is a champion concept for League of Legends.
Abilities
When Unilyo attacks an enemy champion with basic attack, he deals 3% / 5% / 7% of target's current health magic damage and heals ally with lowest health for half of the amount of damage dealt.

Cannot occur more than once every 20 / 16 / 12 seconds, however every basic attack peformed will lower the cooldown by 1 second. Unilyo can heal himself provided he has the lowest health of all allies in the are, but the heal effect is reduced by half.
Chains of Light

COST:

65 / 75 / 85 / 95 / 105

mana

COOLDOWN:

17 / 15 / 13 / 11 / 9
Active: Unilyo creates light chain between him and allied champion healing allied champion every second for 3 seconds or until the chain gets interrupted. Enemies can interrupt ability by walking trough the chain or making the chain exceed maximum range.

Heal per second:

20 / 32 / 44 / 56 / 68

(+ 15% AP)

Total Heal:

60 / 96 / 132 / 168 / 204

(+ 45% AP)
Hammer of Light

COST:

50 / 60 / 80 / 90 / 100

mana

COOLDOWN:

18 / 16 / 14 / 12 / 10
Passive: Unilyo's basic attacks deal bonus magical damage and mark his target for 5 seconds.

Magic Damage:

20 / 25 / 30 / 35 / 40

(+ 5% AP)

Active: Unilyo throws his hammer on every marked target in area around him, slowing them for 1.5 seconds. Every hammer has chance to stun the target for the same duration.

Magic Damage:

75 / 120 / 175 / 220 / 265

(+ 50% AP)

Slow:

20% / 25% / 30% / 35% / 40%

Stun chance:

10% / 15% / 20% / 25% / 30%

(+ 5% AP)
Prisoner of Light

COST:

9% / 8% / 7% / 6% / 5%

current health

COOLDOWN:

17 / 15 / 13 / 11 / 9
Active: Unilyo sacrifices his health to create shield of light defending every allied champion in area around him for 3 seconds and silencing every enemy champion for 1 second.

Shield:

50 / 90 / 130 / 170 / 210

(+ 60% AP)
| | |
| --- | --- |
| The Power of Light | |
Unilyo's body bathes in the light of heaven and creates a circle of light benath his feet causing allied champion's basic attacks to deal bonus magic damage and slow movement speed of their targets by 20% for 1.5 seconds.

Unilyo does not benefit from any of the effects, however for the duration his movement speed is increased by 30 / 40 / 50.

Magic Damage on hit:

30 / 45 / 60

(+ 5% AP)

Duration:

8 / 10 / 12 seconds
Cite error: <ref> tags exist, but no <references/> tag was found