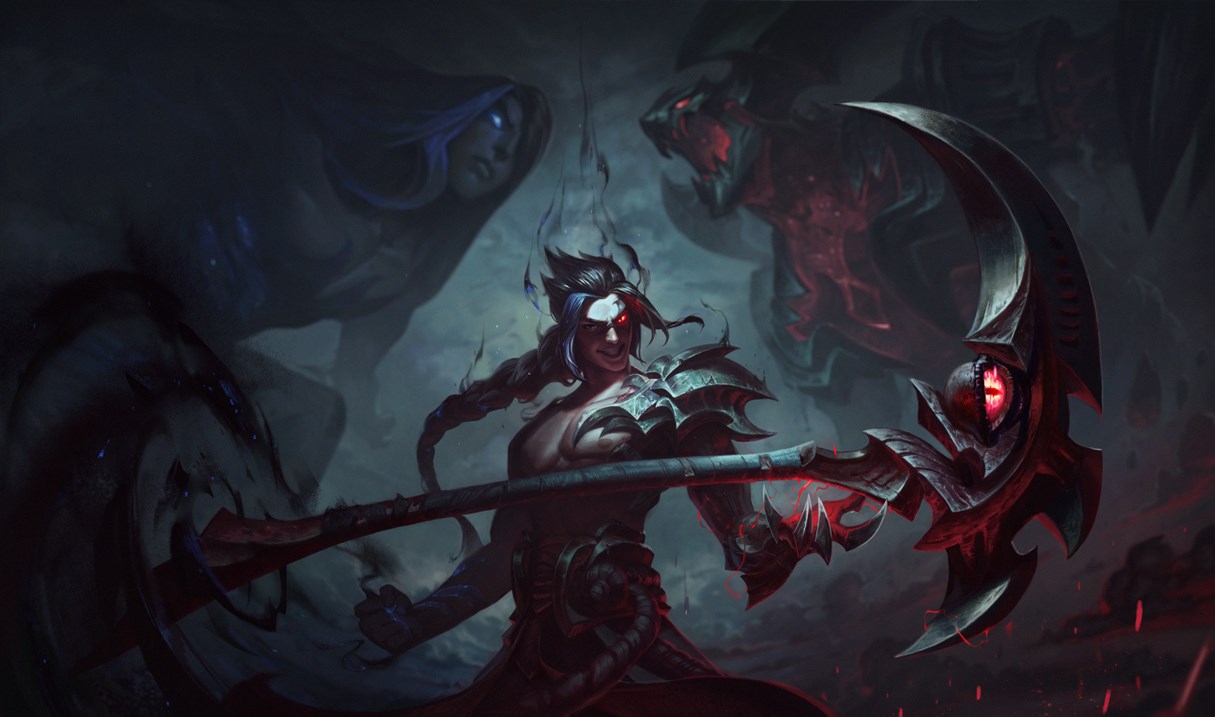 Lyssa, the Queen of Light is a custom champion in League of Legends.
Abilities
| | |
| --- | --- |
| Blinding Light/ Guiding Light | |
Lyssa's damaging spells blind affected enemies for 1 second. This can only affect enemies once every 6 seconds.

Lyssa's supporting spells grant affected allies "Guiding Light" for 1 second, which allows them to see through bushes and terrain within 550 range. This can only be gained once per spellcast.
Searing Flash

COST:

50 / 55 / 60 / 65 / 70

mana

COOLDOWN:

6 / 5.5 / 5 / 4.5 / 4
Active: After a brief delay, Lyssa releases a violent flash of light from herself, damaging all enemies caught in the blast.

Damage:

65 / 100 / 135 / 170 / 205

(+ 60% AP)
| | |
| --- | --- |
| Soothing Glow | |
Active: Lyssa releases a soft glow from herself for 4 seconds. All allies within the glow are healed every second.

Heal per Second:

15 / 20 / 25 / 30 / 35

(+ 10% AP)
Light Bolt

COST:

40 / 50 / 60 / 70 / 80

mana
Active: After a brief delay, Lyssa fires a bolt of light in the target direction, damaging the first enemy hit.

Damage:

70 / 110 / 150 / 190 / 230

(+ 70% AP)
| | |
| --- | --- |
| Light Path | |
Active: Lyssa illuminates a path on the ground for 4 seconds. Allies on the path are hastened while enemies are slowed.

Haste/ Slow:

15 / 20 / 25 / 30 / 35%

(+ 2% per 100 AP)
Light Void

COOLDOWN:

14 / 12 / 10 / 8 / 6
Active: After a brief delay, Lyssa sucks all light out of the target 150 radius area, sucking all enemies into the center and stunning them for 0.5 seconds. After 0.5 seconds, light explodes in the area, damaging all enemies.

Damage:

50 / 75 / 100 / 125 / 150

(+ 40% AP)
| | |
| --- | --- |
| Light Embrace | |
Active: Lyssa shields an allied champion for up to 5 seconds, causing their autoattacks to reveal enemies hit for 1.5 seconds while the shield holds.

Shield Strength:

75 / 125 / 175 / 225 / 275

(+ 30% AP)
| | |
| --- | --- |
| Light Guardian/ Light Warrior | |
Lyssa switches between Light Guardian and Light Warrior, gaining new abilities and bonus AP in Light Warrior stance and HP/ Mana regen in Light Guardian Stance..

Light Warrior AP:

5 / 10 / 15 / 20%

Lyssa begins the game with 1 point in Light Guardian/ Light Warrior and can increase it at levels 6, 11, and 16.

Light Guardian HP/ Mana regen:

25 / 50 / 75 / 100%
Cite error: <ref> tags exist, but no <references/> tag was found