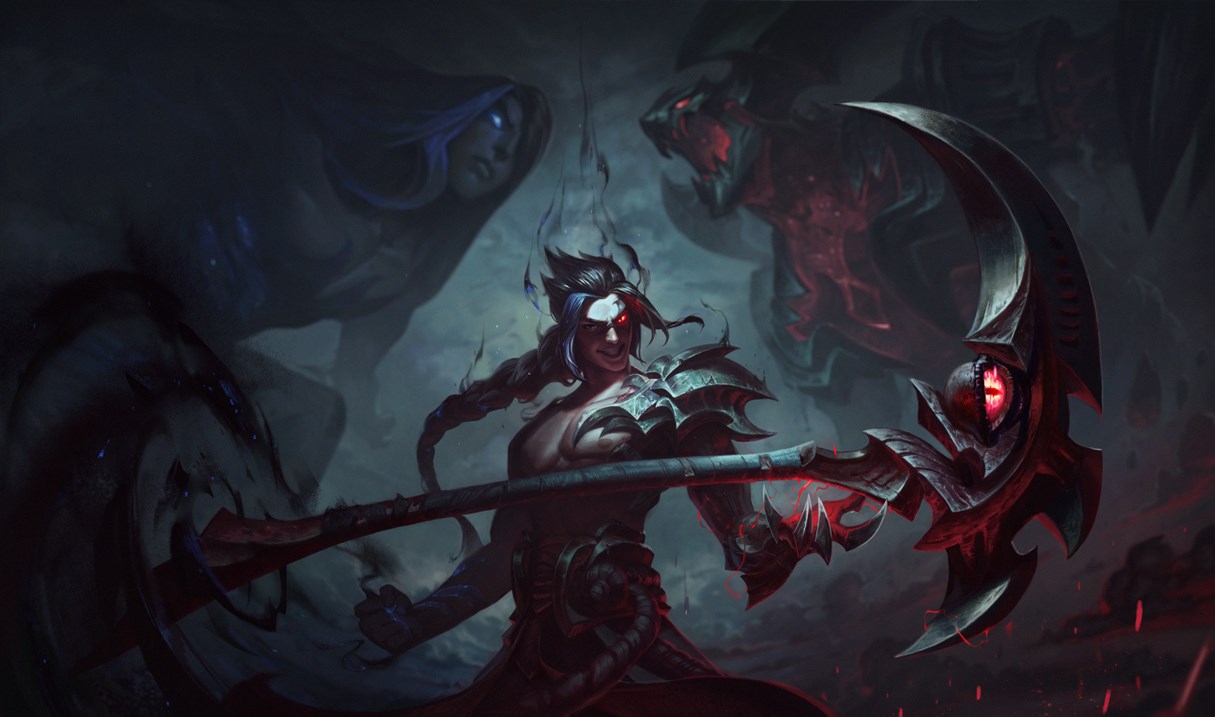 Saga, the elemental sorceress is a champion in League of Legends.
Abilities
Each basic ability has 2 additional effects if casted on the same champion continuously and successfully with the same ability. However, there is a 1.5s delay before the next cast of the same ability (no delay if casting a different ability).

The spellbook generates 5 mana whenever an enemy unit dies near Saga.

Saga's Ability Power is increased by 15% when her mana drops below 15%.
Element: WATER

COOLDOWN:

12 / 11 / 10 / 9 / 8
1st cast: Saga shoots some water in a line, dealing small damage and marking the first enemy unit that hits. Saga can cast again within 5 seconds before the ability goes on cooldown.

2nd cast: Dealing small damage, applying a slow effect and puts a second mark on the same enemy only if the ability lands. Saga can cast for the third time within 3 seconds before it goes on cooldown.

3rd cast:

Dealing small damage, stunning the same enemy only if the ability lands.

Damage:

5 / 10 / 15 / 20 / 25

(+ 20% AP)




Slow:

5% / 10% / 15% / 20% / 30%

Stun:

1s / 1.25s / 1.5s / 1.75s / 2s
Element: FIRE

COOLDOWN:

12 / 11 / 10 / 9 / 8
1st cast: Saga conjures a fire ball at a target location, dealing damage and marking enemy units. Saga can cast again within 5 seconds before the ability goes on cool down.

2nd cast: Dealing damage and puts a second mark on enemy units. The damage also increases based on missing health (increased by 0.5% for every 1% missing health). Saga can cast again within 3 seconds before it goes on cooldown.

3rd cast:

Dealing damage (increased by 0.5% for every 1% missing health) and leaves an afterburn which lasts for 3 seconds.

Damage:

20 / 40 / 60 / 80 / 100

(+ 20% AP)

Afterburn Damage per second:

15 / 20 / 25 / 30 / 35

(+ 2% AP)
Element: EARTH

COOLDOWN:

12 / 11 / 10 / 9 / 8
1st cast: Saga shields herself with some Earth crust for 3 seconds, which absorbs incoming damage. Saga can cast on herself again within 5 seconds before the ability goes on cooldown.

2nd cast: Saga renews her shield, also converts some of the ABSORBED damage into armor or magic resist depending on the type of damage absorbed (for 3 seconds). Saga can cast on herself again within 3 seconds before it goes on cooldown.

3rd cast:

Saga renews her shield, converting some of the absorbed damage into armor or magic resist (for 3 seconds), also reflecting some of the absorbed damage back to the enemy.

Shield Strength:

80 / 110 / 135 / 160 / 185

(+ 30% AP)




Armor/MR conversion:

2% / 5% / 10% / 15% / 20%

Reflection conversion:

10% / 20% / 30% / 40% / 50%
Spellbook: RELEASE!

COOLDOWN:

130 / 120 / 110
An AoE ability based on the last element used.

WATER: Drowning all enemies in the area, slowing enemy champions and reducing their attack speed.

FIRE: Dealing damage to all enemy champions and killing all minions.

EARTH:

Interrupting all enemy channels and granting allied champions a slight speed boost for 1 second.

Reduce attack speed:

10% / 20% / 30%




Fire Damage:

150 / 250 / 350

(+ 50% AP)




Speed Boost:

20% / 25% / 30%
}}
Cite error: <ref> tags exist, but no <references/> tag was found