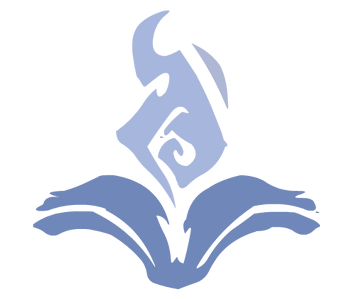 Kyrei
–  The Manipulator
---
Secondary Bar
Mana
Author
author missing
Latest Revision
(Month) (Day), (Year)
Role(s)
 Mage, Support
Kyrei, the Manipulator
is a custom
champion
in
League of Legends
.
Abilities
Kyrei's basic attacks deal 50% magic damage.

Additionally, she deals (+ 5% AP) bonus magic damage, which bounces off 2 times and inflicts Guilt on her target for 5 seconds.

Guilt:

Everytime an enemy casts an ability he loses 1% of his maximum health. Kyrei heals herself for 25% of the damage. Stacks up to 5 times.
Mind Stab

COST:

70 / 75 / 80 / 85 / 90

mana

COOLDOWN:

10 / 9.5 / 9 / 8.5 / 8
Active: Kyrei slams her sword into the ground and summons an illusionary sword out at the target location, dealing magic damage in the targeted area. If the enemy has 5 stacks of Guilt, they will get stunned for 1.25 seconds.

Damage:

80 / 125 / 170 / 215 / 260

(+ 65% AP)
Shattered Images

COOLDOWN:

15 / 14 / 13 / 12 / 11
Passive: Everytime Kyrei receives damage, she gains a stack of Fading which grants her damage reduction. Stacks up to 3 times, lasts for 3 seconds.

Fading Damage Reduction:

3% / 3.5% / 4% / 4.5% / 5%

Active: Kyrei gets into a defensive stance for 1.5 seconds. While in defensive stance, the effect of Fading is doubled. If hit by a basic attack or spell, Kyrei will shatter into mirror pieces and dash to the target location, dealing magic damage in shatter and travel area. Kyrei will consume all Fading stacks to heal herself. While dashing, Kyrei becomes untargetable.

Damage:

60 / 95 / 130 / 165 / 200

(+ 55% AP)

Heal:

20 / 35 / 50 / 65 / 80

(+ 5% AP)

Maximum Heal:

60 / 105 / 150 / 195 / 240

(+ 15% AP)
Mirror of Remorse

COOLDOWN:

12 / 11.5 / 11 / 10.5 / 10
Active: Kyrei casts a shield on an ally which grants attack speed. Enemies dealing damage to the shielded ally will receive magic damage which scales on maximum health.

Attack Speed Bonus:

20% / 25% / 30% / 35% / 40%

Max Health Magic Damage:

3% / 3.5% / 4% / 4.5% / 5%

(+ 1% per 100 AP)
| | |
| --- | --- |
| Wrath of the Traitor | |
Active:Kyrei shoots a manipulation energy blast to the targeted direction. Hitting a champion will cause a taunt field around the target which taunts all enemy champions to attack the champion.

Hitting an allied champion with this spell will cause a longer taunt duration.

Enemy champions hit by that spell will receive 5 stacks of Guilt and will be attacked by their own allies, but will receive reduced damage.

Enemy Taunt Duration:

1 / 1.25 / 1.5

Ally Taunt Duration:

1 / 1.5 / 2

Damage Reduction on enemy cast:

60% / 40% / 20%

(- 5% per 100 AP)