Cynter, The Hellkeeper
is a
champion
in
League of Legends
.
Cynter'
s abilities have no cost related to them, and the use of his abilities is only limited by cooldowns. Instead he uses Fury as his secondary resource. His Fury generation works the same as . His Fury is only depleted by his ultimates.
Cynter's abilities follow a stance form the same way as
Udyr's
Abilities
Ability Explanation:
Ok, since I have no idea how to add the Ability Info buttons and are to lazy to look it up I'll just write everything down here, I guess.
His Q is based on dealing out heavy physical damage and but is melee, this can come in handy when fighting other melee champs but may be hard when fighting AD carries dealers like
Ashe or
Caitlyn. The ultimate effect of his Q is similar to
Warwick's
ultimate but without the lifesteal and the long suppression.
His W is meant to be the typical ranged type with magic damage. Good for harassing other ranged enemies. His ultimate effect of his W is similar to
Viktor's
Chaos Storm except for the fact that you can't control it. It has high damage output and is good for harassing enemies and providing a safe escape for an ally since the high damage of the storm forces chasing enemies to let go.
His E is based on more tactical idea, dealing less damage but being good for finishing of low-health enemies and bullying them out of the lane. His ultimate effect of his E is similar to
Lissandra's
Frozen Tomb and is good for picking up a kill by means of better positioning.
Fabulous Picture: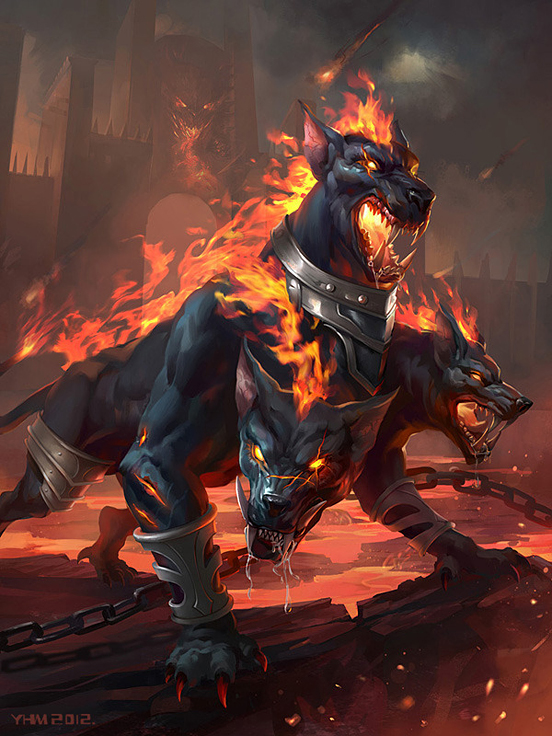 Got it from the internet and it looks exactly as I pictured him so I decided to put it in here. I do not own it.