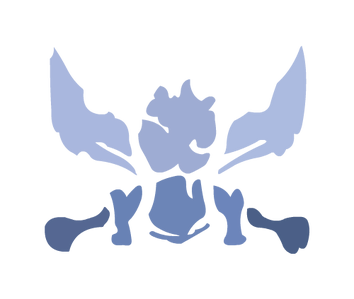 Sir Davion
–  The Dragon Knight
---
Secondary Bar
Mana
Author
author missing
Latest Revision
N/A
Abilities
Edit
| | |
| --- | --- |
| | Passive: Slyrak's blood still courses through Davion's veins, giving him twice the vitality of an ordinary knight granting him 15 / 20 / 25 bonus armor and 2 / 4 / 6 health regeneration per second. These bonuses are doubled in Elder Dragon Form. |
Fire Breath

COST:

60 / 70 / 80 / 90 / 100

mana

COOLDOWN:

8 / 8 / 7 / 7 / 6
Active: Sir Davion unleashes a Breath of Fire in a cone in front of him, dealing magic damage and additional magic damage per second for 3 seconds.

Magic Damage:

60 / 100 / 140 / 180 / 220

(+ 100% AP)

(+ 25% AD)

Magic Damage per second:

10 / 15 / 20 / 25 / 30

(+ 10% AP)

(+ 10% AD)
Dragon Tail

RANGE:

150 (400 in Elder Dragon Form)
Active: Sir Davion Bashes/strikes target enemy with his shield/tail, dealing physical damage and stunning the target.

Physical Damage:

25 / 40 / 65 / 80 / 95

(+ 150% AD)

Stun Duration:

1.6 / 1.7 / 1.8 / 1.9 / 2 seconds
Dragon's Rage

COST:

90 / 100 / 110 / 120 / 130

mana
Active: Sir Davion fires a orb of Draconic Energy in a line, dealing true damage and slowing the target briefly for 1 second.

True Damage:

80 / 100 / 120 / 140 / 160

(+ 20% bonus AD)

Slow:

50 / 55 / 60 / 65 / 70%
Elder Dragon Form

COOLDOWN:

130 / 120 / 110
Active: Sir Davion transforms into a powerful Elder Dragon, granting him bonus movement speed, attack speed, extending his attack range, extending the range of his Dragon Tail ability, doubling the effects of his dragon's blood passive and various on hit effects.



Bonus Attack Speed:

10 / 20 / 30%

Bonus Movement Speed:

5 / 10 / 15%

Bonus Range on Dragon Tail:

250

corrosive breath magic damage per second:

20 / 25 / 30

Blue Dragon Movement speed slow:

0 / 0 / 30%

Blue Dragon Attack speed slow:

0 / 0 / 20%

Elder Dragon Form Duration:

16 / 18 / 20 seconds

Dragon Forms:

Level 1 - Green Dragon: Short corrosive damage over time on attack.
Level 2 - Red Dragon: Short corrosive damage over time and splash damage on attack.
Level 3 - Blue Dragon:Short corrosive damage, Splash damage and frost attack that slows enemy units.
Corrosive Breath is a on hit effect that deals magic damage per second for 4 seconds and affects turrets as well.
Splash damage deals physical damage up to 60% of your Attack Damage to units around your target (220 range), decaying down to 20% near the edge (420 range).


Frost Attack is an on hit effect that slows the movement and attack speed of Sir Davion's primary target.the slow lasts for 1.5 seconds.