Champion Sneak Peek
By Average Gatsby [1]
If there's anything that League of Legends has taught us, it's that not all champions fight with swords and shields on epic battlefields alongside vast armies. There are those who are capricious elemental forces, others who are powerful and scheming mages, a few who are full-fledged monsters, and still some who dart and weave through dark city streets, silent vigilantes on a quest to rid the world of vile villains. And while we're on the subject of the shadowy, silent types, if you find yourself drawn to dark, dexterous figures who walk the fine line between good and evil, you'll love Vayne, the Night Hunter. Just don't sneak up on her in a hurry to make an introduction! I hear that these types can be jumpy!
Vayne Tumbles into Valentine's Day
Summoners!
Valentine's Day is here, and Cupid's not the only bow-wielding cutie bound to be tugging at your heart strings this February! This holiday we're rolling out a brand new skin for your favorite Night Hunter that's sure to be love at first sight. Feast your eyes on Heartseeker Vayne!
Media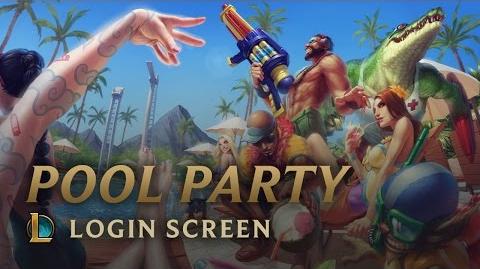 Related Themes
References
Ad blocker interference detected!
Wikia is a free-to-use site that makes money from advertising. We have a modified experience for viewers using ad blockers

Wikia is not accessible if you've made further modifications. Remove the custom ad blocker rule(s) and the page will load as expected.